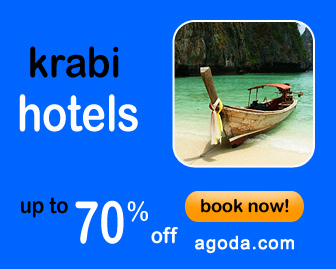 Agoda (www.agoda.com) is Asia's leading and fastest growing online hotel reservation service,
focused on securing and providing the lowest available hotel prices in every destination worldwide. Agoda's reach in the Asia-Pacific region is unmatched, with instant availability at more than 10,000 hotels. And, as part of Priceline.com, their connections are global, allowing us to offer the lowest prices at 139,000 hotels worldwide. Available in 32 different languages, Agoda has serviced millions of travelers in its 10-year history and shares the reviews and experiences of hundreds of thousands on its website.
With hundreds of staff operating across the globe, Agoda is uniquely able to combine local knowledge and connections with world class technology to provide the best hotel deals on the web. And, with the Agoda Rewards program, members can save even further. The program, launched in 2004, allows customers to earn points automatically, beginning with their first reservation. These points can be used across the site for thousands of hotels, freeing customers from brand-specific loyalty programs and blackout dates. What makes Agoda unique is the pairing of technology and the human touch. We negotiate personally and directly with hotels to ensure the best possible value, and then use the latest technology to deliver these bargains to customers. And our 24/7 multi-lingual customer service means assistance is quick at hand when it really counts.
Thousands of travel partners and websites have chosen Agoda to provide hotel bookings for their customers because they are always accountable, reachable and connected. In recognition of this, Agoda was awarded
Best Accommodation website in Asia
for 2008 at the inaugural TravelMole Web Awards for Asia.
At Agoda, they believe that travel opens minds to new ideas, cultures and ways of thinking. That is why they strive to make travel more accessible to everyone by making it fast, easy and affordable to find great deals on hotels worldwide. Agoda sell globally but price locally, leaving you more time and money to enjoy the journey.